Solving employers' largest frustrations: growing healthcare costs, point solution fatigue, and driving meaningful outcomes.
Our platform empowers employers to manage their healthcare spend, engage employees, and drive outcomes by offering their employee population an all-in-one healthcare solution that is personalized, proactive, and portable.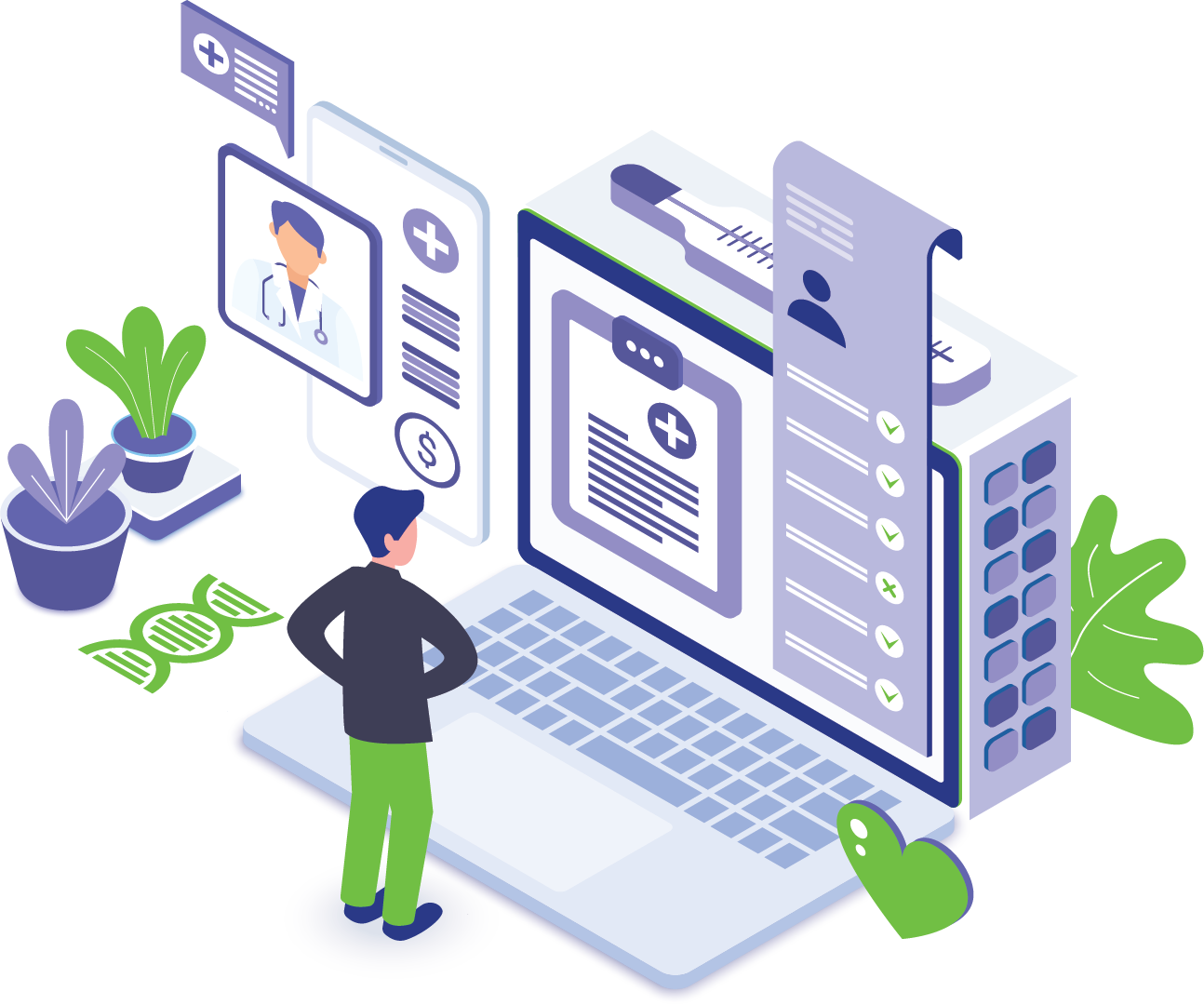 Contain costs and rising premiums
Leverage robust real-time data including clinical, social, and preferential needs of employees while verifying claims payment accuracy and vendor performance. Thus enabling employers to control health expenses and deliver health outcomes.
Move beyond traditional wellness tools
Take advantage of an industry-leading data-driven approach with embedded evidence-based clinical guidelines and navigation to drive health outcomes for employee populations.
Inform your risk management model
Gain access to the largest set of live connected health data in the industry. b.well provides employers with data-driven insights to inform their risk models. Combined with true personalization, employees are incentivized to take action on their own care.
Gain transparency and population health insights
Our robust database comes to life with comprehensive real-time dashboards giving employers 100% transparency into how their holistic healthcare program is performing.
Empower consumers to manage their health
Our platform provides consumers with a personalized health journey tailored to their unique health needs in an incentivized, gamified format. Allow them to connect all their healthcare information in one place and receive proactive recommendations that are relevant to them over time as their lives change.
Access an all-in-one integrated experience
Provide employees with one place to access it all. b.well is designed to seamlessly customize and remove barriers to accessing care, reduce overall health costs, and connect them with programs to help them manage their health.
Foster meaningful engagement
b.well's personalized data-driven approach drives industry-leading engagement rates ranging from: