Accelerate your digital strategy with our results driven digital transformation platform
Our results-driven transformation platform is founded on interoperability. Use b.well to quickly configure your off-the-shelf, white-labeled platform to deliver personalized patient journeys that accelerate your financial and clinical outcome metrics.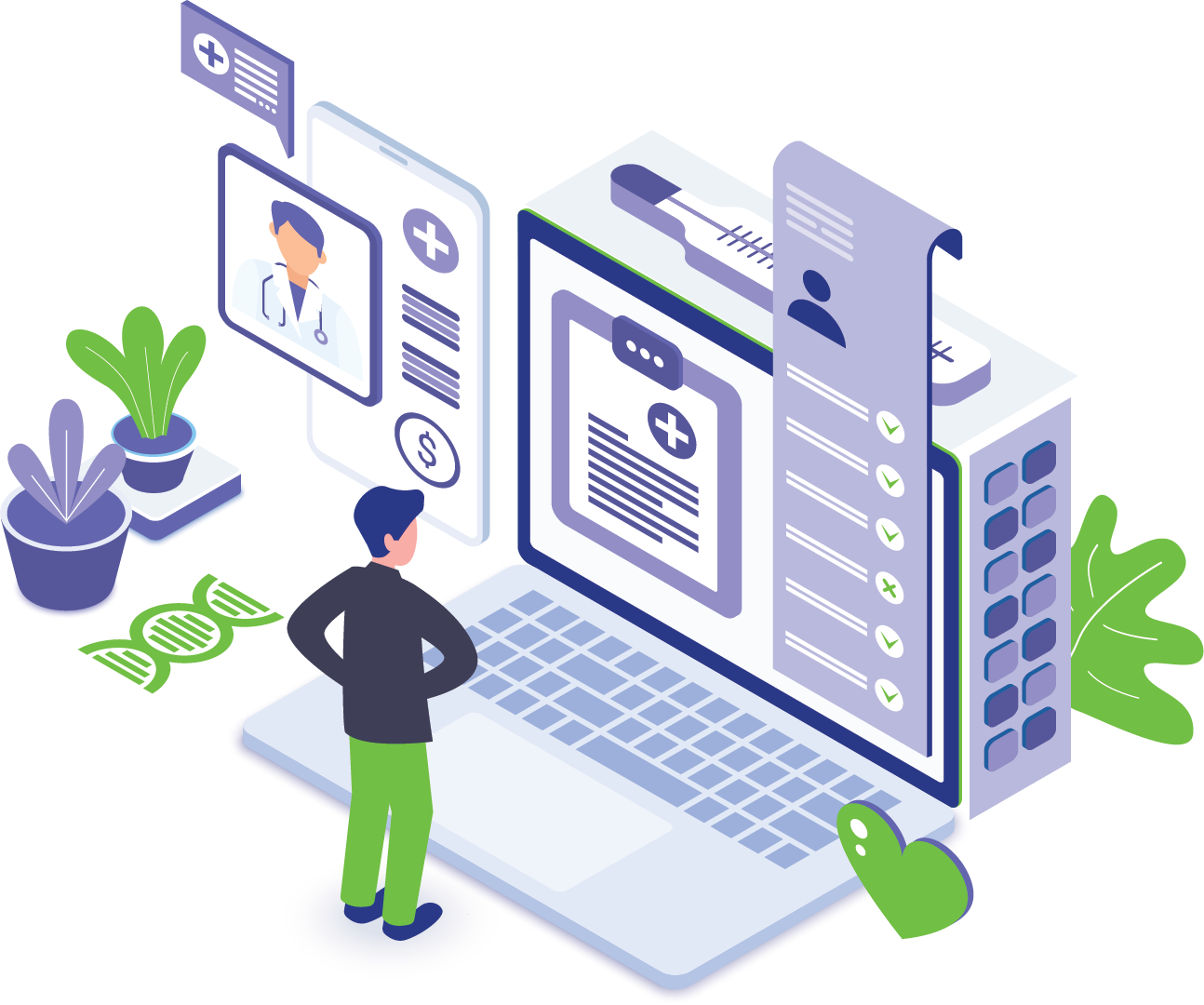 "b.well gives us the ability to seamlessly engage with our patients and consumers by focusing in on the individual and their needs while also zooming out and looking at how we can better serve our community and population as a whole. Not only were we looking for a partner that could support us with backend services but what make b.well special is their technolgoy allows us to integrate all of our access points and partners, leads the market in interoperability and ultimately gets us to the outcomes we are looking for from a population health perspective.

Dr. Imran Amjad Andrabi, MD

President & CEO - Thedacare
Our platform is an all-in-one enterprise-level solution to drive your organization's digital transformation. We seamlessly integrate with your EHR, existing digital solutions, and infrastructure to facilitate the consumer-centric engagement between you, your physicians, your patients, and your community based on real-time actionable insights. We can help:
Earn patient loyalty and prevent leakage
Acquire new patients by extending your reach to the full population you serve
Enable reimbursement for digital services
Adapt to new business models
Capture a 360° view of your population to confidently manage risk
Digitize and streamline patient and administrative workflows
Data = Personalization = Engagement
Start by empowering consumers with a first-screen mobile platform to manage all of their healthcare in one place that is persistent, portable, and personalized.
Deliver a data-driven personalized health journey by helping patients understand the next best action for their healthcare. Then help navigate them to the most appropriate care, whether it is in-person, virtually, or through digital services.
Real-time streaming data
Industry-leading interoperability
Data-driven personalization
Proactive, recurring engagement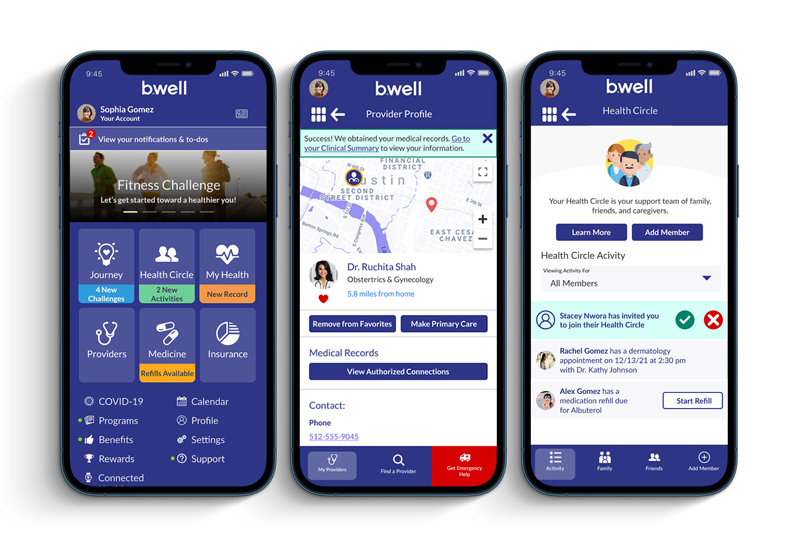 One platform. Unlimited integration. Population-level clinical impact through personalized consumer journeys.
New Patient Acquisition
Serving as the digital front door, patients are connected with convenient access to care and guided through the system based on their personal data and preferences.
Custom Digital Workflows
Creating customized digital workflows targets the financial and clinical outcomes you care about most while enhancing the patient experience. From scheduling to holding a place in line, accessing telehealth and advance check-in, b.well creates the frictionless pathway for patients.
Data Interoperability
b.well unlocks access to the largest set of live connected health data available in market. This real-time data drives personalized patient communications when it matters, yielding unmatched engagement.
Consumer Directed Marketplace
Guide patients through the diverse set of healthcare choices by offering convenient options, delivered how and when users want: in-person, virtually, and digitally.